A few months ago I went and saw the Broadway musical "Anastasia" because I had loved the original animated movie and wanted to see the adaptation. I immediately fell in love with the new songs and rediscovered old melodies from my childhood.
That's when I decided I wanted to re-create some scenes and musical numbers and adapt them to camera.

"The Press Conference" is the first one of multiple that will follow very soon. I hope you enjoy it!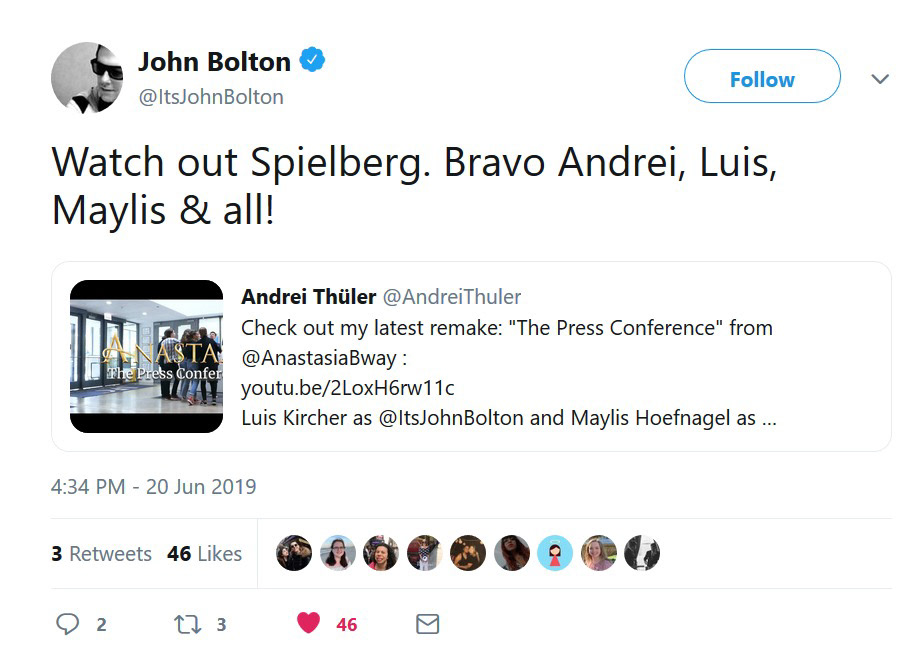 This project couldn't have been possible without the great people who came and helped us make it happen. A big thanks to:
Maylis Hoefnagel, Luis Kirchner, Soren Roeser, Marion Burcklé, Camille Burcklé, Elisabeth Leriche,
Maël Cheynet
,
Edwin Deboise
, Felix Pellise,
Samuel Ridet
, Elisa Fogarty and the
Lycée Français de Chicago
.